ST. XAVIER'S SCHOOL, HAZARIBAG
HOXANs Online
Why It's Needed
Why a new Auditorium is needed at St. Xavier's Hazaribag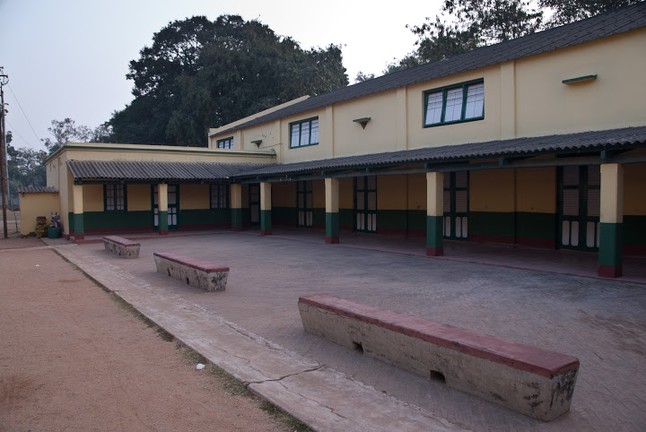 photo courtesy: S Lakshmipathy '62
The current school Hall was built in the early 60's and has served the school well for more than 5 decades. It was the location for Saturday Night Movies in the 60s and early 70s, debates and elocutions, science exhibitions, plays, award ceremonies, Annual Days Functions and much more, including the venue for matriculation exams.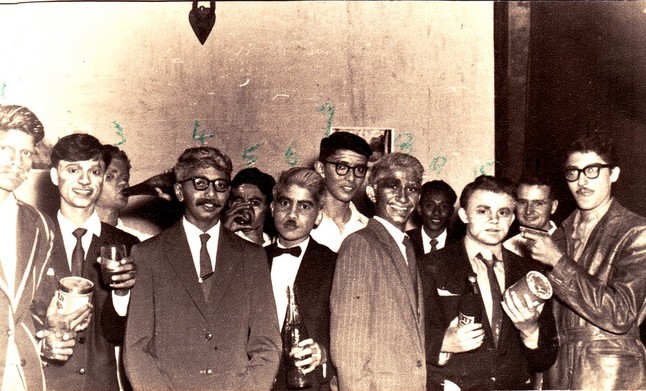 a scene from a school play from the early 60's: courtesy Nigel Callaghan '63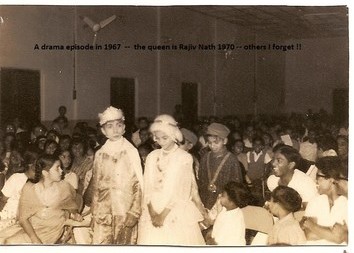 photo courtesy: Ranjit Varma '68
The inside of the school Hall looks very much the same today; however, the capacity of the Hall- it can seat about 500 students- is too small to meet the current needs of the school, which now has nearly 2500 students.
Of late, major school functions, including HOXA Reunions have been held outside, and has necessitated erection of temporary shamianas. This arrangement has been challenging in many respects, including financially and in terms of safety, security and crowd control.
Xavier's has always been about more than just academics. A state-of-the art new school auditorium would be a wonderful boost to the school, allowing it to continue in the best tradition of Xavier's. This much needed addition to the school's infrastructure will help stimulate and unleash the talent and creativity of today's young xaverians , so that they become the productive citizens of tomorrow, and proud HOXANs, just like so many before them.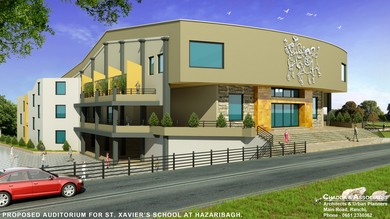 Details of the architectural plans and the site for the proposed new auditorium can be viewed elsewhere on this website. The cost for constructing this new auditorium is going to run into several crores. Enthusiastic parents of current students have already raised a substantial amount for the project.
It is hoped that HOXANs will do their part to contribute to this worthy project. Please click on make a donation for details on how you can contribute. Our thanks to early bird Hoxans, who have already contributed and promised contributions. The school administration is looking into ways to recognize generous donors ( for suggestions about how to do this and other fundraising ideas please email Principal, Fr. PJ James, SJ at sxshzb@gmail.com).
Feel free to express/pledge your support for this project in the comments section below: