ST. XAVIER'S SCHOOL, HAZARIBAG
HOXANs Online
Dec 2014 Reunion Details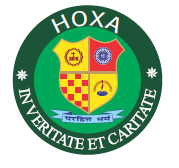 HOXA REUNION Dec 19th-21st, 2014!
Arrival and Registration, Dec 19th Evening; Departure Dec 21st.
Enjoy Annual Sports Day, Dec 20th
Felicitation of 1964 (Golden Jubilee), 1974(40th Anniversary) and 1989 (Silver Jubilee) Graduating Classes.
Reunion Registration: Rs 2500 for individual Hoxan + Rs 1000 per additional family member.
Reunion Contact Info: Dhiraj Jain – 9934322300 / 9431365566 Israrul Haque – 9835332249 / 9431796746 Or mail at: hoxa.hzb@gmail.com

Watch this space for Updates!
Reunion Invitation Letter from HOXA President