ST. XAVIER'S SCHOOL, HAZARIBAG
HOXANs Online
In Memory
Fr. Oswald Summerton S. J.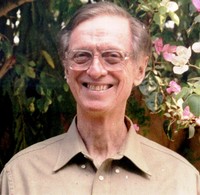 Fr Oswald ("Os" or "Ossie") Summerton SJ died in Delhi on the evening of Oct 22nd, 2012, aged 86.

Fr Summerton was born in Sydney on 19th August 1926. After his secondary education he studied at Sydney Technical College and was for two years a trainee engineer with Amalgated Wireless of Australia. As a teenager he was a champion middle distance runner and held several State records. He left his career and running behind to join the Jesuits on Loyola Day 1946. After some preliminary Jesuit training he was appointed to India in 1952.

HOXANs from the middle 1950's will remember him as a science teacher. When the school reached the secondary level Fr John Moore sent Fr Summerton to Calcutta to get science equipment. He then set up the three laboratories; they remain today much the same as he had set them for almost half a century.

Fr Summerton did a science degree in St Xavier's College, Ranchi. Later he did further studies in the UK and USA. In London he did Post Graduate studies in Education. Later he completed an M Sc in Operations Research, at Case Western Reserve University, in Cleveland. He is remembered a resourceful Principal of the Primary Teachers Training College in Sitagarha.

As time went on he studied Transaction Analysis and took up counselling. He was a founding member of TACET – Transactional Analytic Centre for Educational Research and Training.
Fr. Summerton was buried on October 25 at Nicholson cemetery near the Jesuits' Delhi province headquarters.
You can read more about Fr. Summerton's extensive life work here at his website . Obituaries can be found at Province Express ( a newsletter of the Australian Jesuits) and at UCAN .
Senior Hoxans will find nostalgia in his personal recounting of his early experiences at Xavier's in a speech given during the 2008 HOXA Reunion celebrations. Also attached is a speech given by Fr. Summerton on his 85th birthday.
(Thanks to Radha Kapuria, a student of Fr. Summerton, and Fr. PJ James SJ, current Principal at SXS for above info)
Condolence messages may be viewed/added at the bottom of this page.
Some photos of Fr. Summerton: (More photos can be found at Fr.Summerton's website)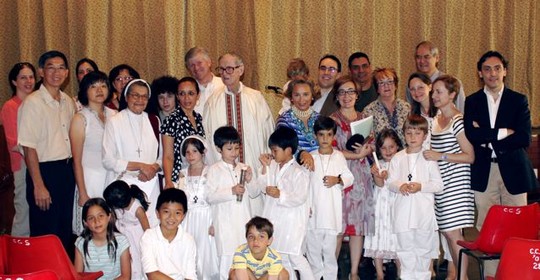 Fr. Summerton with children at their first communion in 2011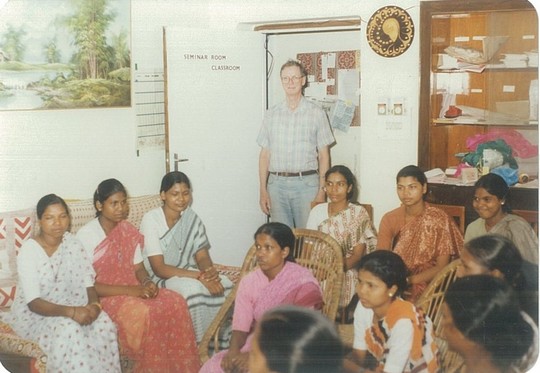 Training Tribal leaders at TACET