ST. XAVIER'S SCHOOL, HAZARIBAG
HOXANs Online
In Memory
Peter Shave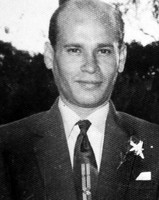 Peter Shave taught at SXS from 1957 to 1990. He was very popular among his students and is best remembered for his arts and crafts classes, his English lessons and his piano playing. He passed away in Hazaribag on the evening of July 2nd, 2014 after suddenly taking ill and being rushed to the hospital. His funeral was held July 3rd 2014 at Christian cemetery, Hazaribag at 4pm. He is survived by Mrs Shave, his daughter Cindy and grandchildren. A memorial mass will be conducted in his honor at Cathedral Church, Hazaribag, at 11 am this Sunday, July 13 2014. All Hoxans are welcome to attend.
info provided by Fr PJ James Principal SXS.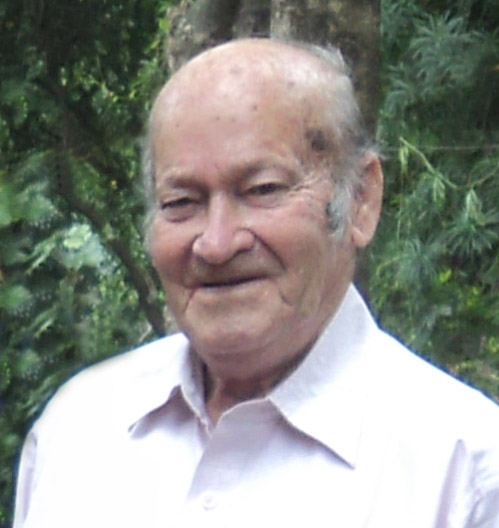 Peter Shave in Oct 2013; courtesy Bulu Imam
Mr. Shave with a self portrait. Photo courtesy S Lakshmipathy, '62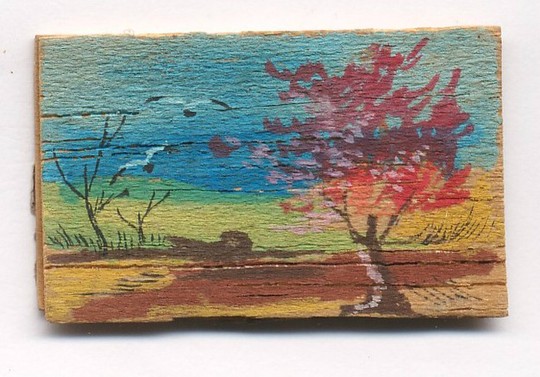 painting on the back of a match box by Mr. Shave: photo courtesy Ronodeb Paul'72
***Scroll down to view/post condolence messages*****
Video Clips of Peter Shave interview taken from School documentary produced in 2008
Please press F5 button on your keyboard if you wish to view the clips a second time.
Video clip#1 (approx 1 min)
Video clip #2 (approx 1 min 40secs)
Staff photos with Mr. Shave can be found on our website under Staff/Teachers/Staff photos from the left menu panel. A class photo with Mr. Shave as class teacher can be viewed under Photo Albums/Class photos/ class of 1978.
Memorial Mass on July 13th at Cathedral Church (photos courtesy Bijay Jain '89)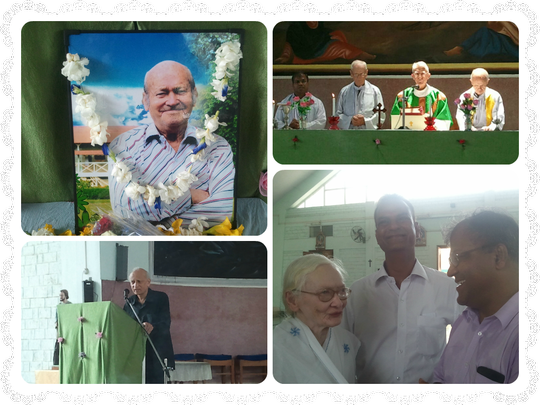 ---
Request from Cindy Shave for Hoxans
Peter Shave's daughter, Cindy is planning to bring out a small booklet on her Dad. She requests Hoxans to email her at kumarhyacinth@yahoo.in if they would like to include any messages.
---
Web admin note: this obit page is a work in progress. We would like to honor Mr. Shave by adding more material about him and hopefully more examples of his artwork to this page with your help. Pl email material you would like to add to this page to nicumd@gmail.com
View/post condolence messages below