ST. XAVIER'S SCHOOL, HAZARIBAG
HOXANs Online
In Memory
Koshy Mathew S. J.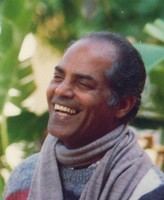 On Tuesday 27 May, at Fortis Escort hospital, Ranchi, Fr. Koshy Mathew died after a short illness. He had been unwell for some days and while under treatment he suffered a fatal heart attack. He was 69 years.
Fr. Koshy left his native Kerala in 1965 to join the Hazaribag Jesuit Fathers. His initial training was in Sitagarha. He later studied at Loyola College, Chennai where he passed his B.Sc.Mathematics.
He was associated with the school on a number of occasions. In 1975 – 76 , the last years before the boarding facilities were discontinued, Fr. Koshy taught at the school and was in charge of a dormitory. He returned to St. Xavier's in the summer of 1980 and in the next two years, his reputation as a good Maths teacher was well established. It was during these years that his talent for administration was also noticed when he was made Minister – manager of the domestic affairs of the Jesuit community – where his care of everything to do with the board and lodging of the Jesuit fathers' community and the care of guests was noticed. In addition to his teaching posts he was to be appointed to this administrative post five times during his career. The various Jesuit Fathers were always glad to have him as a colleague.
Fr. Koshy is remembered by his students as a calm, friendly man, with a talent for explaining Maths clearly. He was also a favourite with his Jesuit colleagues especially when he was managing their residences.
Fr. Koshy taught Maths and had a hand in administration not only in St. Xavier's, Hazaribag, but also in St. Xavier's, Bokaro Steel, St.Robert's High School, Hazaribag, St Joseph's, Mahuadanr and in his last years in St. Joseph's, Tarwa. Just a few weeks before his last illness the Matriculation exam result of the Tarwa school showed a gratifying Maths performance.
In Fr. Koshy's untimely death the education work of the Hazaribag Jesuit Fathers has lost a well liked and talented teacher, and his Jesuit colleagues mourn the loss of a good friend.
On Saturday 31 May Fr.Koshy's last rites will be performed in the chapel of St Stanislaus College, Sitagarha, where his Jesuit career began, and his remains will be interred in the Jesuit cemetery nearby.
Info provided by Fr. Bill Dwyer and Fr. James PJ
Fr. Koshy: Some photos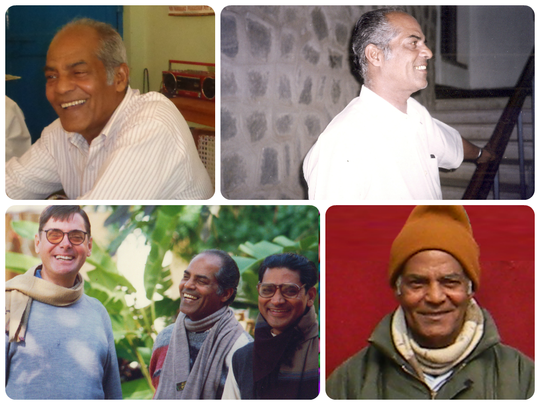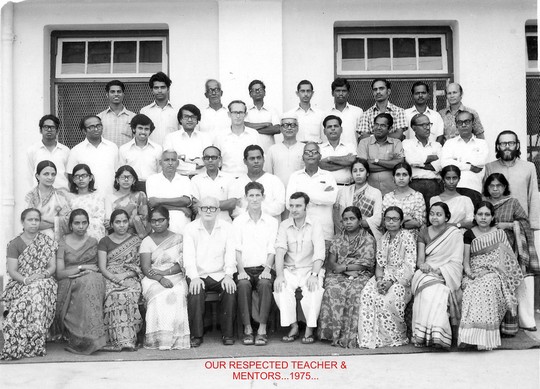 Fr Koshy is on the extreme left in the back row (photo courtesy Bhibuti K Shrivastava '75)
please click on pic for full screen view
Photos from the Funeral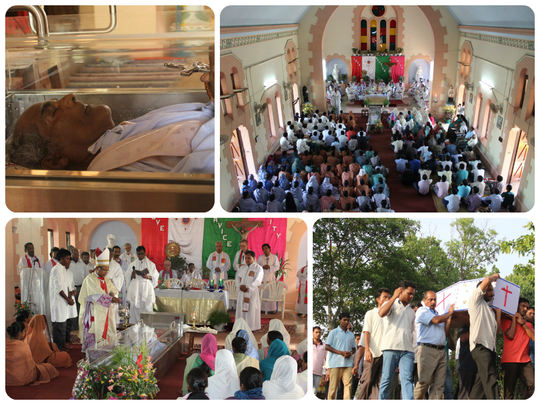 Please click on "post comment" below if you wish to share your thoughts/condolences.