ST. XAVIER'S SCHOOL, HAZARIBAG
HOXANs Online
User Guide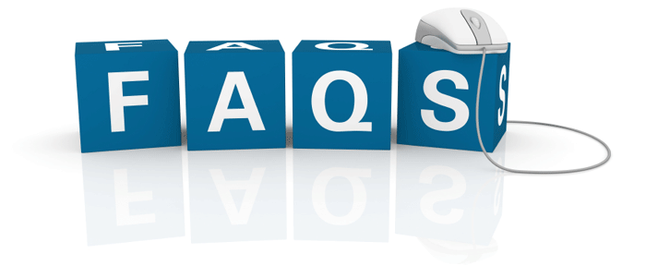 Click on a question to go directly to the answer; click on

to come back to the questions menu. This is a work in progress; if you have a suggestion for a FAQ, pl email myhoxa@gmail.com
Our goal is to list ALL HOXANS: past and current SXS staff, and past students (as well as students currently in 10th-12th grades). Students, that may have spent only a brief period (as little as 1 year)at SXS are also eligible to be listed. At this time only about 6350 of the 13,000+ SXS alumni have been listed.This list includes about 98% of those who appeared for board exams from 1955-2011. It will be our effort to create an accurate and complete database over the next few weeks and months.

How do I join or register at this site?
You can join only if you are listed in our HOXA Database. To check if you are listed, click on HOXA Database (on the top left of this page). Then search for your name (or a classmate's) by typing in the first few letters of the first or last name, or by year of graduation. If you are listed, you can click on your name to begin the registration process. Make sure that your graduation year is correct. (For e.g if your name is "Anil Kumar" there may be more than one Anil Kumar in the database. If you are Anil Kumar from the class of 1981 do not attempt to register by clicking on Anil Kumar from the class of 2003).
Important: To determine how we assign yr of graduation at this website, read this, especially if you graduated or were expected to graduate in the year 1995 or later years.
Please note that while filling in your location particulars during registration, our website does not have an automatic pull-down menu for Indian States; best way to get past this hurdle during registration is to pick India as the country before you attempt to fill in the State; then the system will tell you "No states available". You can then write the name of your State next to the city. Once you have completed the registration process, an administrator will verify your registration; this may take 12-24 hours. Once approved you will get an email welcoming you to the site and you will then be able to use the log-in you created at the time of registration to access all of the content at this website.

My name or my classmate's is missing from your list; what do I do to get listed?
Click here and send us your info and we will add your (and/or your classmates') name(s) to the HOXA database.

How is Class Year (or Yr of Graduation) determined at hoxa.org?
For years 1994 and earlier, the Class Year is the year a member graduated or would have graduated under typical circumstances.
For years 1995 onwards (when +2 was started at the school), the Class Year is the year a member graduated or would have graduated class XII under typical circumstances had he/she chosen to continue upto XII.
If you left SXS before graduation, your class year will be the year you were expected to graduate. Even if you gained or lost a year or two, it is expected that you will affiliate with the Class Yr of the the classmates you spent the most time with.
Sample Scenarios:
A Hoxan leaves Xavier's in class 6 in 1973, moving to another school. His class year is 1977 the year his SXS classmates would have graduated.

A Hoxan graduates class X from SXS in 1996 and then moves to another school for plus 2. His Class year is considered 1998, the yr his SXS classmates would have graduated XII.

A Hoxan fails CBSE XII boards in the year (2001) and has to repeat a year at school and graduates only in 2002. His graduating year for the purpose of this website is considered 2001 not 2002.
Special Situations:
1974-1975, ISC, ICSE batches: Assignment will be by year of graduation. The database does not have the ability to have two separate batches (ISC/ICSE) for each year. For clarity sake those who opted for ISC in these two years will have (ISC) next to their last names in the database.

November 1978 ICSE batch: is listed as Class of 1978 for the purposes of this website. There is no 1979 batch. Starting with the 1980 batch, the academic year changed from Jan-Dec to July-Jun.

My name or my classmate's is incorrectly listed; what can I do?
If it is a spelling mistake in your name, you can correct it yourself, during registration or later. For other errors in the database, (wrong year, wrong classmate) please click here and provide us the info.

Teachers are listed separately under Staff/Teachers. You can also search for them using the first few letters of their first or last name in the HOXA Database.

If you know the individual's email address you can use the Missing Hoxans or the Missing Classmates box on the home page to have the site send the alumni member an invitation to join. You can also share our website address
www.hoxa.org, with other hoxans via telephone or using a social network site.